Ben 10 and Other Kid's Cartoons Exposed
Exposing the Cartoon from a Biblical Perspective
Ben 10 and Other Kid's Cartoons Exposed
In a world of animated creatures, "epic" battles, and "sci-fi" drama, we find our kids' imaginations drawn into the surreal, make-believe world of TV cartoons. One in particular has grown to such popularity that it has existed for over a decade (12 years since 2005) and has gained fans around the world. Its franchise has gained billions of dollars in sales worldwide. This popular cartoon show airing on Cartoon Network is Ben 10.
The show is not the only popular aspect about this franchise. Ben 10 toys are very popular with many children, even breaking sales records [1]. The Ben 10 franchise gained over $4.5 billion dollars in retail sales worldwide [2].
So, why should this cartoon be concerning? If you are a parent, you need to know what your children are watching and what the TV is teaching them. If you happen to enjoy cartoon shows yourself, I ask you to stay with me and take a few minutes to read the article below. Cartoons and TV shows do affect what we believe about the world in which we live, and what we consider to be morally right or wrong.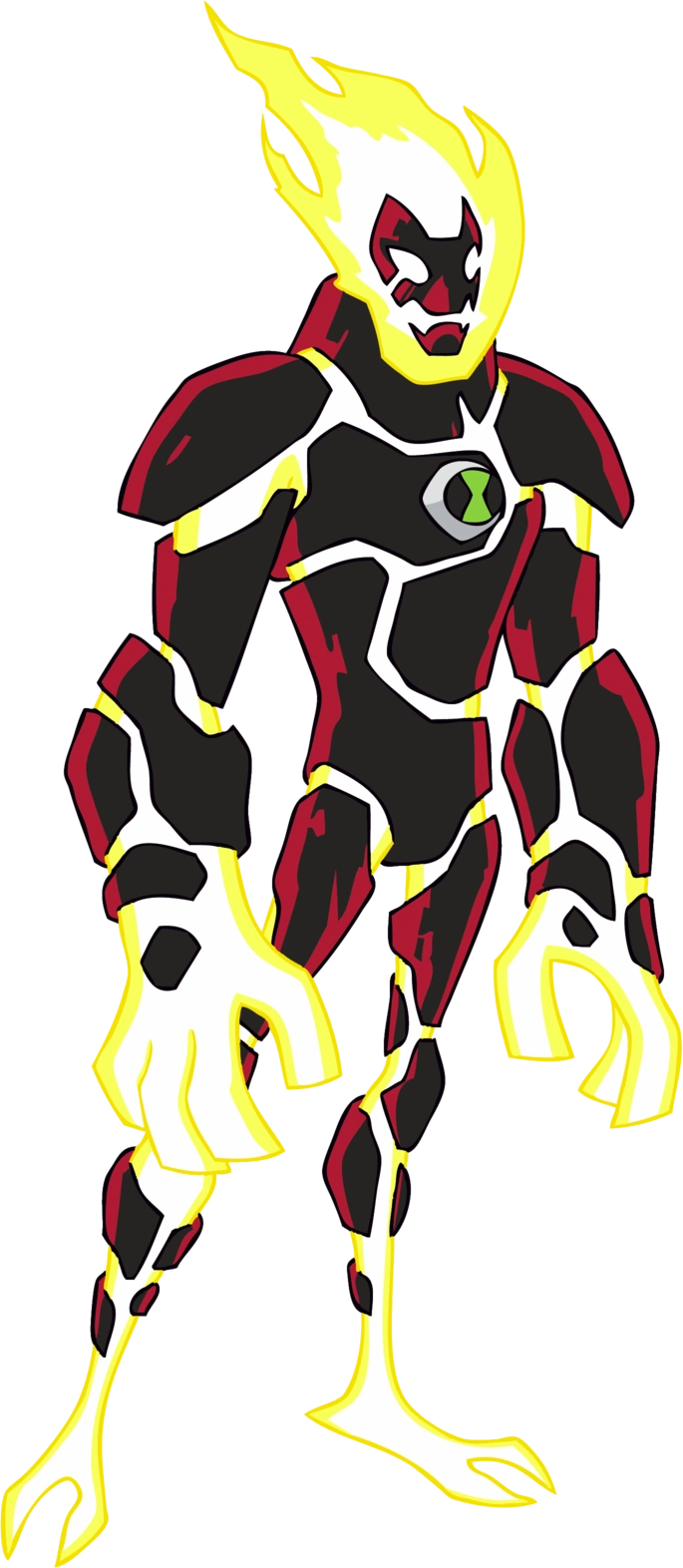 In the Ben 10 universe and in other cartoon shows (such as Dragon Ball Z, Yu-Gi-Oh, and Pokemon), aliens, magic powers, spells, shape-shifting, levitation, astral projection, channeling power, clairvoyance, telepathy, talismans, and magic amulets are promoted and used to drive the plots forward. All these items are themes and objects found in books on the occult and sorcery that real witches and warlocks claim to work with.
In the Ben 10 universe, Ben Tennyson, the "hero," has a special band (the "Omnitrix") attacked to his arm which gives him special powers to shape-shift or morph into alien entities of various types.
The basic plot of Ben 10
At age 10, Ben Tennyson and his cousin Gwen (age 10) go on a summer camping trip with their Grandpa Max Tennyson. In a grove of trees, Ben finds a strange capsule and a watch-like device, called the Omnitrix. To his surprise, it attaches itself to his wrist somehow. This magical device happens to belong to alien entities. One alien entity in particular, called Vilgax, wants to take this device for himself. He is the main villain in this cartoon. Ben finds that his Omnitrix arm band can trans-morph (or shape-shift) him into various alien creatures. With these magical powers, Ben fights against "evil" aliens and evil people [3].
His cousin Gwen has access to a magic spell book and uses magical powers and spells throughout the Ben 10 seasons. Gwen stole this magic spell book from a character called "Charmcaster."
Looking at Ben 10 through the lens of Scripture
Let's stop here and look at this through the lens of God's Word, the Bible. What does the holy Bible have to say about spells, magic, magical powers, etc.? Deuteronomy 18 speaks about some interesting things.
"9 When thou art come into the land which the Lord thy God giveth thee, thou shalt not learn to do after the abominations of those nations.


10 There shall not be found among you any one that maketh his son or his daughter to pass through the fire, or that useth divination, or an observer of times, or an enchanter, or a witch.

11 Or a charmer, or a consulter with familiar spirits, or a wizard, or a necromancer.

12 For all that do these things are an abomination unto the Lord: and because of these abominations the Lord thy God doth drive them out from before thee."
In Matthew 24:24, Jesus Christ warned about people who perform "great signs and wonders".
Matthew 24:24. "For there shall arise false Christs, and false prophets, and shall shew great signs and wonders; insomuch that, if it were possible, they shall deceive the very elect."

These are not healing miracles like Jesus did, which resulted in lost souls desiring to follow Jesus Christ. These are demonstrations of power for the purpose of deception. The scripture speaks of how the Antichrist would come "whose coming is after the working of Satan with all power and signs and lying wonders,"(2 Thessalonians 2:9).
"7 For the mystery of iniquity doth already work: only he who now letteth will let, until he be taken out of the way.


8 And then shall that Wicked be revealed, whom the Lord shall consume with the spirit of his mouth, and shall destroy with the brightness of his coming:

9 Even him, whose coming is after the working of Satan with all power and signs and lying wonders,"
In 2 Thessalonians 2:9, the Bible identifies the one who works with "power and signs and lying wonders". He is none other than Satan, the devil.
Today, there are people that claim they have the power to influence people by way of spells. There are books about using spells to "help" you with dating, with advancing in the business world, and for influencing people to do things your way.
Something to think about: these books wouldn't exist if magic did not exist. Magic does indeed exist today just as it did thousands of years ago. In Deuteronomy 18, God forbids magic and anything that promotes magic, or sorcery, or magic powers, because these are of the devil. Satan works with all "power and signs and lying wonders".
In Galatians 5, God has Paul write that we Christians should have nothing to do with any form of witchcraft or sorcery. In Galatians 5:19-21, God has Paul write that those who practice such things as witchcraft and idolatry "shall not inherit the kingdom of God."
"19 Now the works of the flesh are manifest, which are these; Adultery, fornication, uncleanness, lasciviousness,

20 Idolatry, witchcraft, hatred, variance, emulations, wrath, strife, seditions, heresies,

21 Envyings, murders, drunkenness, revellings, and such like: of the which I tell you before, as I have also told you in time past, that they which do such things shall not inherit the kingdom of God."
Why then should parents and children be watching TV shows and movies (or other forms of entertainment) that promote occultic or magical themes?
What should we do about this?
As Christians, we are responsible for what we let our children watch, read, and play. Occultic themes are prevalent in our ungodly society and in books, cartoons, movies, TV shows, video games, and almost everywhere you look. Why is this? Our enemy, the devil, has an agenda. He is seeking whom he may devour with his snares and traps (1 Peter 5:8, Ephesians 6:11-12). Don't let yourself or your children get caught in the devil's traps. James 4:7 says: "Submit yourselves therefore to God. Resist the devil, and he will flee from you."
"[8] Be sober, be vigilant; because your adversary the devil, as a roaring lion, walketh about, seeking whom he may devour: [9] Whom resist stedfast in the faith, knowing that the same afflictions are accomplished in your brethren that are in the world."
I encourage you to seek God and get to know God personally. He loves us very much and desires to have an intimate, personal relationship with His children (through Jesus Christ). He desires us to have fellowship with Him because we are made in His image and likeness (Genesis 1:26), and we can speak with God just as we do with a good friend (Jeremiah 33:3). God says in His Word, through Jeremiah:
(Jeremiah 31:3) "The Lord hath appeared of old unto me, saying, Yea, I have loved thee with an everlasting love: therefore with lovingkindness have I drawn thee."
In John 17:3, Jesus said: "And this is life eternal, that they might know thee the only true God, and Jesus Christ, whom thou hast sent."
We are to come out from the world and its ways (2 Corinthians 6:14-17). God wants a Church that loves Him, that desires Him, and that serves Him, with a heart of love for God, because He first loved us. There is no One more loving than God (1 John 4:16). We will truly know His love as we get to know God more personally as our Best Friend.
If you are coming here as a non-Christian, I encourage you to read this. God desires to have fellowship with you, as you make Jesus Christ your Lord and Savior.
________________
References:
[1] Sen, Aliya. "Why do kids love ben 10 ultimate alien toys?" selfgrowth.com.
[2] "'Ben 10' Returns To Cartoon Network As New Animated Series." deadline.com.
[3] "Ben 10." ben10.wikia.com.
_____________
Search Words:
hybrids, aliens, shape-shifting, magic powers, spells and hexes, magic spell book, cartoons, cartoon network, the force, new age, false religions, kids' cartoons, Ben 10, Pokemon, Yu-Gi-Oh, Power Rangers, truth vs. lie, Christian movies, the Bible, Bible teaching